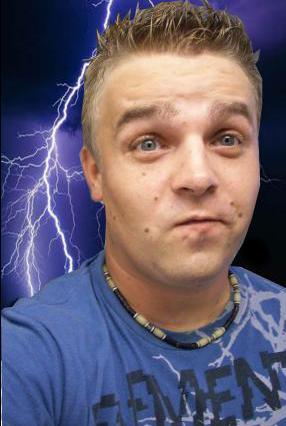 Catching Everyone Up.. Champeno to come out of Retirement!!!
I have not updated this site in a long while. We raced with junk in the past. I did really good with junk. We took two years off built a top dollar car. We then took our car to IRP in Indianapolis, Indiana to race in a ASA Late Model Series Race the team blew the brand new $10,000 engine in the first race. The team has not done nothing since then.
Well there is good news the team is coming out of retirement in 2011. We will still be in top dollar equipment but we will race locally at Jennerstown Speedway located in Jennerstown, Pa if they Reopen or Motordrome Speedway in Smithton, Pa. The team plans to run a full season next year. Well thats the latest update stay posted for more.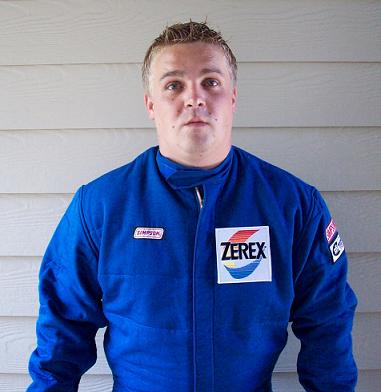 Meet Wade Champeno This Coming Weekend at O'Reilly Raceway Park
See Wade Champeno and the Wade Champeno Racing Team this weekend at O'Reilly Raceway Park in Indianapolis. Wade Champeno will be available for autographs during the ASA Late Model Challenge Series Autograph Session. Get your engines ready to see an exciting racing event.

March 29th Test and Tune Session Results
The test and tune session this past weekend on March 29th at Motordrome Speedway went well. The Wade Champeno Racing Team located a problem which was holding the team back in the garage prior to this test session and had the problem corrected for Motorodrome's test day. The Team rolled the car out of the trailer at Motordrome Speedway and with in two rounds of practicing were down to a top five finish lap times. The Team is now happy with the car and are awaiting for the race in O'Reilly Raceway Park at Indianapolis on April 26th. Be sure to stayed tuned for further updates and thanks for visiting champenoracing.com.

Team To Test & Tune March 29th
The Wade Champeno Racing Team is scheduled for a test session this coming Saturday on March 29th at local Pennsylvania home track Motordrome Speedway. The Team has been doing some reading on how to dail tune the new Big Bar Soft Spring Set Up and is going to try to apply the new style adjustments this coming weekend at Motordrome Speedway. Stay tuned for results of this coming weekends test sessions. Thanks for visiting champenoracing.com.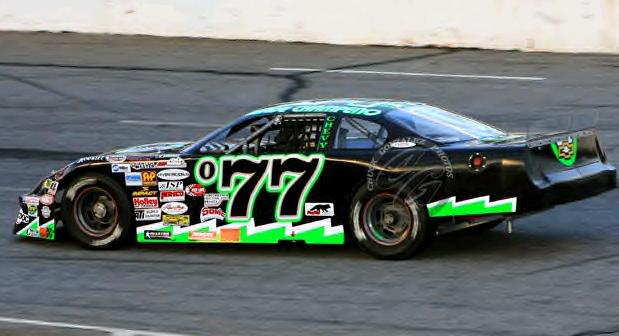 Tri-County Rained Out
The team was actually happy with the unfortunate rainout. We made it to the track late do to issues on the trip down and the fact that final preparation of the race vehicle took longer than expected.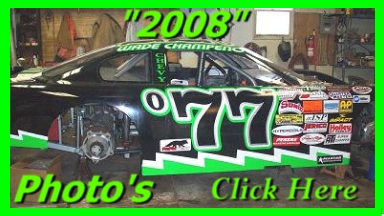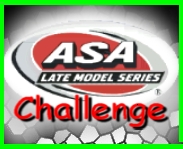 Team Announces to Run ASA Challenge Series in 08
The Team is proud to announce that we will be running the
ASA Challenge Series
in 2008. We will be competing on tracks such as the
Music City Motorplex
located in
Nashville, TN
, along with the
Milwaukee Mile
located in
West Allis, WI
, and other great tracks like
Bristol Motor Speedway
located in
Bristol, TN
. Be sure to stay tuned for further updates and for a complete schedule
click here
.
The first race is The North Carolina 200 held on March 15th at Tri-County Motor Speedway located in Hudson, NC (0.410 Mile Semi-Banked Paved Oval).


Nashville And Hickory Out of Reach
Nashville and Hickory are both out of reach for the Wade Champeno Racing Team. The car has taken longer to finish than expected. The Team plans on testing over the winter and maybe making a race in December and would like to try to run the full schedule next year but plans are still up in the air.

The Wade Champeno Racing Car To Hit The Tracks
The racecar to finally hit the track lights. The car is under going the final stages of completion and we are setting two race dates that we will be attending.
Date number one October 20, 2007 we will be attending Hickory Motor Speedway in Newton, NC for the Meet The Stars Race. Hickory is a famious track where many NASCAR Drivers got there start like the late Dale Earnhardt.
Date number two November 3, 2007 we will be attending the Music City Motorplex located in Nashville, TN. for the North VS South All-Star Showdown/All-American 200. The Music City Motorplex is the home to one of the Busch Grand Nationals biggest races. The entire race team is excited to hit the tracks. More pictures coming soon. Stay up to date and thanks for your visits.

Wade Champeno's ASA Late Model Racing Series News
(Aug. 12, 2007)
ASA Late Model Series Racing News for Wade Champeno Racing. ASA Race Series car to be completed shortly. Former Nascar Weekly Racing Series Late Model Driver Wade Champeno is excited about what the future holds.

Local Young Race Driver Hopes To Make Name for Himself
By: Wade Champeno Racing
Imler, PA (03/07/2007)
Imler, Pennsylvania race car driver Wade Champeno knows it won't be easy to perform well in the ASA Late Model Series for the upcoming 2007 season.

Broken Part Spoils Run
(Aug. 5, 2006)

Disappointing weekend is in the books for the Wade Champeno Racing Team. A broken suspension part ruined what could have been a good run.

Back to Back Seconds
(July 22, 2006)

Rain delayed all programs but fortunately Champeno got his practice sessions in as well as the heat race and his feature event for the night. Dusty and Wade checked out on the entire field during the heat race running bumper to bumper where Wade came across the line in second.
The feature event went caution free........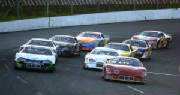 Champeno Scores Second Place
(July 15, 2006)


After a few weeks of Engine problems the team got the problem improved but the engine was still not up to par.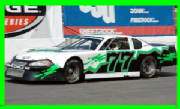 Champeno Unleashes New Paint Scheme
(July 1, 2006)

Champeno Unvails new paint scheme for July 1st, 2006. The team had high hopes for the feature event after taking second place in the heat race but the car started suffering from some engine problems during the feature event which landed Wade a 7th place finish.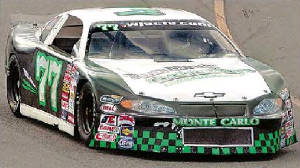 RAIN DAMPENS SOLID RUN
(June 3, 2006)

Persistent rain put an end to a strong run for the Blair County Wade Champeno Racing Team on Saturday, June 3 at Jennerstown Speedway in the NASCAR Weekly Racing Series Asphalt Late Model Division.

An afternoon shower delayed the racing action, so all the racing divisions were cut back to one set of practice laps, instead of the normal two. Wade's Chevy Monte Carlo Port City racecar was loose..........